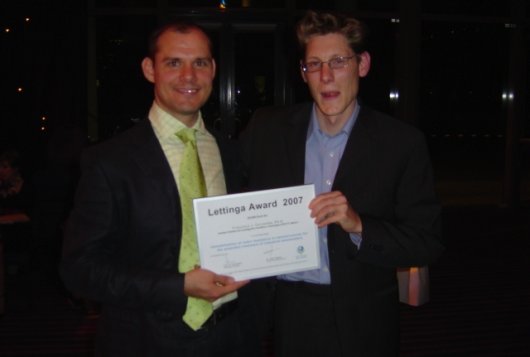 News
Lettinga Award 2013 pre-announcement
Published on

January 28, 2013
The Lettinga Award was initiated in 2001 by three Dutch environmental technology suppliers (Paques B.V., Haskoning and Biothane Systems) to stimulate the development of anaerobic treatment technology.
Now, over 10 years later, anaerobic technology is considered a mature technology. Innovation remains desired to increase the applicability of the technology further. In addition to the use of anaerobic process within the treatment technology, the Biobased Economy results in increased attention to the anaerobic processes (including hydrolysis, acetogenesis and fermentation) for the production of other valuable components from used streams.
Reasons enough for a new Lettinga Award. We expect to know the exact focus of the fifth Lettinga Award and the final list of sponsors in February 2013. At the moment we want to inform you on the fact that the call is about to be launched.
Important dates:
May 1st, 2013: Deadline for application
June 1st, 2013: Judgement by the jury
June 25-28, 2013: Presentation during the AD 13 in Santiago de Compostela, Spain.